Internet shop today is not just a popular and modish thing, so if someone sells something then shopfront in the Internet is often considered as 'must have'. Thus many companies who perfectly worked offline yesterday decide going online and 'Out of the box' products are often considered as option number 1. IBM WebSphere Commerce is on of such products which is positioned as the most functional, extendable, customizable and stable platform on the market, so I'm going to tell you how we built internet shop for large retailer on this platform and what we've finally got.
Alexey Pryadko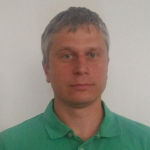 Technical project manager, Reksoft
I work in IT more than 10 years. I participated in various telecom, banking eCommerce projects. At present time I'm a lead of development group in IBM Websphere Commerce integration project.