Imagine a UI project of five constituents and fifty-plus people involved into a fast-paced parallel development with a strict schedule. While these tough conditions are typical for investment banking software, the challenge and the complexity are immense. UX Kit is an implementation of domain specific language for UX designers and developers, that helps keeping the complexity manageable and the product successful.
Pavel Kiselyov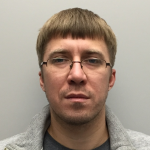 UX designer, Deutsche Bank
I am a UX/UI designer with more than 10 years of experience. Started my career as a web designer, currently creating simple and effective user interfaces for enterprize level applications. I uncover problems and solve them by creating bolder user experience.