Our presentation addresses the problematic of Creation testing process organization and management of software solutions:
implementation of testing process for geographically distributed test teams in solution
test automation implementation for all test teams in projects
cross team communication improvement.
I will also review the issues of Test House applicability for different independent products in one company. Presentation includes demonstration of some specific practices, hints and tips from real project. Presentation could be useful for people experiencing challenges with testing process organization for distributed teams, cross team miscommunication, estimation quality of software.
Leonid Migunov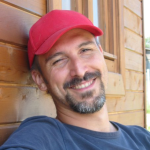 QA team lead, Auriga
Work in QA since 2001
Work as QA team lead since 2009
For now my role is organization of testing process and management.
Arkadiy Hachikyan
QA test lead, Auriga
Work in QA automation since 2008.
Work as QA automation team lead periodically since 2011.
For now my role is test automation and test automation team management for several projects.