The paper gives an overview of modern trends in programming languages' evolution and proposes several concepts targeting to increase the level of suitability and simplicity of design and development of static typing software. In particular, non-traditional approach to the basic building block of software – a unit with attributes and routines is presented. Alternative scheme of multiple inheritance as a simple and unique method of software reuse extended with multi-types is given. Full solution for dealing with null-pointers and non-initialized variables is presented as well.
Eugene Zouev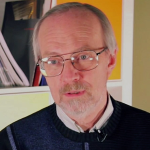 Visiting Professor, Innopolis University
Eugene Zouev graduated from the Computer Science Department of Moscow State University and got his doctoral degree (PhD) there in 1999. He worked in a number of research and development institutions, in Moscow University and in some other universities and companies abroad Russia. For many years, he gave lectures and did research at Moscow University and in several European universities, such as ETH Zurich (2000-2006) and EPFL Lausanne (2009-2010). He is the author of a number of books in the area of software development.
E. Zouev ran a number of successful research and industrial software projects in the area of programming languages and compilers (C++ and Zonnon compilers are among them).
Currently, he holds a position of the visiting professor at the Innopolis University, Kazan, and is also working for the Samsung Research & Development Center, Moscow.
Alexey Kanatov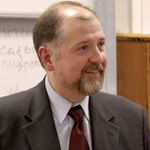 Department Head, Samsung Research and Development Institute
Alexey Kanatov graduated from the Computer Science Department of the National Research Nuclear University MEPhI with Master's degree in 1992 and Masters+ degree after post-graduate studies in 1995. He took part in several compiler-related projects for Modula-2, Ada and Eiffel, worked at Intel holding different managerial positions in Software and Solutions Group.
A. Kanatov has rather diverse experience in R&D – from database and compilers to QA and management of compiler and simulator related projects.
A.Kanatov is one of principle architects and developers of the Visual Eiffel programming system – which was the first Eiffel-to-native compiler and IDE.
Currently, he is working as a Compiler department manager at the Samsung Research & Development Center, Moscow.