Not all developers know how to localize their software the right way. Some do this on their own, some use Google Translate. I will tell you how to use cloud platforms for localization.
Vladimir Kupratsevich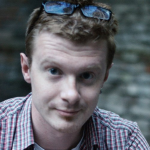 Project manager, Alconost Inc.
I am a project manager at Alconost with over 1500 successful projects completed to date. I am also the person responsible for the integration of cloud technologies used for translations at our company.