Modern knowledge in the IT becomes obsolete very quickly. The proposed approach in this situation for IT-education is the transition to the new paradigm. Paradigm "learning what not exists" there is development of the ability to rapid and effective assimilation of new knowledge in the IT based on system thinking and individual approach.
Igor Odintsov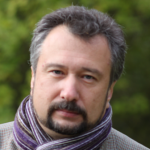 SPbSU
Igor has taught at the mathematics and mechanics faculty of St. Petersburg state University more than 25 years.
Igor managed the development project of the distributed computing system at Intel from 2004 to 2009 , and worked as a Manager for strategic development and University programs Intel in Russia from 2009 to 2015.
He worked as technical leader and project Manager in the development of compilers in the company "Elbrus MCST" under contract with "Sun Microsystems, Inc." from 1992 to 2004.