Presentation describes a tool to create and control test environment for MariaDB Database Server and MariaDB MaxScale proxy application testing. The main problem for testing database engine which is being developed is configuration complexity. Presented approach is designed as a problem solution.
Timofey Turenko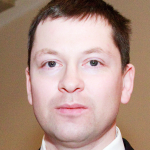 QA engineer, MariaDB corporation AB
Quality assurance engineer at MariaDB Corporation AB. Main focus of work is establishing of whole continuous integration, testing and defect management process for MariaDB Maxscale product as well as automatic test cases development. Previously team lead at Nokia Mobile Solutions, MeeGo Computers, Platform Security testing. Main duties are leading of tests development team, integration of test suites into corporate test automation and continuous integraion machinery.
PhD in system analysis, control and information processing from Saint Petersburg Electro-Technical University "ETU", Department of Automation and Control Processes
Kirill Krinkin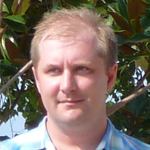 Adjunct Professor, Department of Software Engineering and Computer Applications of Saint-Petersburg Electrotechnical University