Popularity of agile in a small companies is well known. However in the big companies effectiveness of agile usage is not so obvious. There is a special agile framework (SAFe) which is adopted for corporations. But even using this framework does not lead to unconditional success. Additional difficulties occurs due to wrong interpretation of agile principles, belief that each practice suites for all companies, the seeking for the "silver bullet". Our EMC department contains more than 1000 people who work on the same codebase (millions lines of code). Some parts of the code are present from "ancient" times. We use huge amount of different technologies. While we were working on waterfall model we were facing a lot of traditional issues. These are releases delays, difference between result and expectations, lack of flexibility to requirements, difficulties with innovations creations and usage, etc. Three years ago our department started process change and management decided to start agile adoption. During this adoption we passed three waves of transformation. We started from the "pure" agile and failed. Then we switched into SAFe model and made our fair share of mistakes and created few small fires before getting the first benefit of the agile process. We faced with issues during re-organizing the teams to the "end-to-end" form, during moving testing responsibility to teams, during changing the approach in documentation usage. We discovered that agile can significantly extend overhead work, that using different agile practices in the corporation lead to side-effects. We struggled with people rejection of the new process. Anyway we continued follow the selected way and as the result we discovered that the agile principles could be applied to the process itself. After this discovery changes become easier. We made fine-tuning of the organizational structure, integrated SAFe model in development with waterfall by nature sales model, we added metrics and restructured testing approaches. Anyway our transformation has not been completed yet. This process is infinite. We have made just first most difficult steps and we would like to tell about them.
Oksana Nekrasova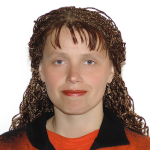 Engineering manager, EMC
Oksana Nekrasova is an Engineering Manager in Core Technology Division Midrange Solution Development Engineering (CTD MSDE) at EMC Corporation. She was a part of SAFe transformation team for two years and was responsible for SAFe transformation support on two sites: Russia and France. In 2014 Oksana completed SAFe SPC training and got a certificate. As a certified SPC she conducted SAFe SM and PO trainings. Before this activity she was working as a scrum master of two distributed teams.
Oksana joined EMC in 2010 from Russian company Step-Logic where she was working as the Operations Manager of the IT Division (20 people). Before this Oksana was working for 10 years in Motorola company where she grew from engineering position to project lead and then program lead.
Oksana Nekrasova holds a MS degree from Saint-Petersburg Polytechnic University.
Ivan Gumenyuk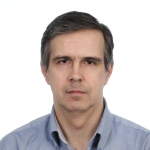 Engineering Director, EMC
Ivan Gumenyuk is Engineering Director in Core Technology Division Midrange Solution Development Engineering (CTD MSDE) at EMC Corporation.
Mr. Gumenyuk is responsible for the operations of MSDE department in Russia CoE Center Of Excellence and also for operations of Array Interoperability domain that works on interfaces development for virtualization and file connectivity. In his role, he built the MSDE team in Russia CoE, significantly increased area of expertise and ownership of the team, contributed in development one of innovation EMC storage products – VNXe storage system. Since 2014, Mr. Gumenyuk manages the Array Interoperability team, which is distributed globally across USA, France and Russia.
Mr. Gumenyuk joined EMC in 2007 from Motorola Software Development Center in St.Petersburg, Russia where he served as the Operations Manager of the WiMAX Division. At EMC, under Mr. Gumenyuk, the USD department in Russia CoE grew up from 15 people initially in 2007 up to 60+ people in 2015, he started several new projects in MSDE department.
Mr. Gumenyuk holds a MS degree from Saint-Petersburg State University of Aviation Instrument-Making.