In this report I will explain how metrics can help us not only to control the quality of produced products, but also to ensure the quality directly while the development process. I will share my personal experience of using tools built on the base of the Tiobe TICS Framework, about its pros and cons.
Alexander Kolesnikov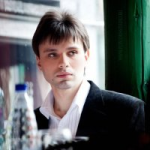 Developer, Kaspersky Lab
I'm in IT since 2004. Ph.D in system analysis in information processing area, lecturer, C++ software developer, interests in project management and business processes analysis and reengineering. I'm working in Kaspersky Lab since November 2014. It gives me the great pleasure to learn something new and to share this knowledge with others.
My Linkedin page: https://ru.linkedin.com/pub/alexander-kolesnikov/44/91a/b57