Is it possible to create a team of 50 people working in different sites of a company? Can this team effectively execute software products development using Scaled Agile Framework (SAFe) model? What are the most critical challenges to overcome to build such a team? If you have similar questions, the experience of our team will be definitely useful. I would like to share the practices and approaches of SAFe model which allowed us to defeat the main "enemies" of good teamwork.
Svetlana Bolsunovskaya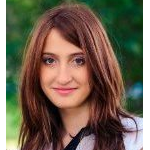 Project Manager, Motorola Solutions
I am a PM and Scrum Master in St-Petersburg center of Motorola Solutions company. Our department is specialized on wireless network infrastructure software development.
I started my career with general PM activities in Waterfall software development methodology. Later I was involved in Agile oriented projects as a Scrum Master and I worked on the creation of the teams that used SCRUM, Scaled Agile Framework (SAFe) model.